Entrepreneur?  Business owner?  Creative?  Leader?
You have an idea, a lightbulb moment, the next millionaire world domination concept, or five …
BUT
You have no time
You flounder because you have ideas and no time
You get distracted and wonder what to do next
You know you should be finishing project number 315 first, before project number 678
You know it will make you money…
You could do with more right now
You're guilty because you know you have other more urgent tasks at hand
Youré so excited though, what if you forget your good ideas?
What if there was a simple way to keep track, manage, plan and roll out all your great ideas?
What if  you had a way of making notes on ideas and potential projects or campaigns without getting side tracked on completing what you are currently working on?
What if  you had a way to file your ideas and brainstorm sheets so they are still there for when you are ready to roll?
What if  you got rid of overwhelm and focused on finishing one project at a time?
What if  you could continue to jot ideas down on their appropriate filed away pages so that you have a headstart when the time comes?
What if  you could start a fresh new quarter with a bunch of ideas that you noted last quarter, and were just able to go back through and pick up the project or campaign that fits in the best, now?
Whether its …
Business ideas, entrepreneurial stuff, ideas for your next marketing campaign, books, podcasts, blog posts or E-book, this planner has been designed to help you note everything down in a strategic way.  Not only will you have a strategy for writing all your ideas down for a certain topic or project, you now have a way to file those in some kind of order for future.  You can simply go back through your ideas or brainstorm sheets, review and get busy!
The Juggle…
We Juggle so much as Business Owners & Entrepreneurs, its time to let the overwhelm over ideas and planning go and start MAKING THINGS HAPPEN, even its just one thing at a time!
Introducing…
The Entre.Business Idea Planner
A Planner that will help you strategically note your ideas, generate more ideas, and help you file away your Brilliance till you are ready to use them.   The Planner includes information on Ideas, Planning and Productivity and also includes a range of Printables to help you nut your ideas out further.
The idea planner includes the following:
Tips on Ideas, Planning and Productivity
4 Years worth of Yearly Timeline Planners in 2 formats
4 x Quarterly Page Dividers (& Other Divider)
1 x Brainstorming Template A4 (can enlarge to A3)
1 x Quarter your year Template
1 x 3 Page Project Template
1 x Timeblocking Template
Nic Henry Jones is the Creator, Director & Senior Digital Media Strategist behind Market Me Marketing Australia. In her 5 years with her own start up, Market Me, she has managed to create a lifestyle business where she works around kids, and her Entrepreneurial Interests along with the every day running of her Business, and her service to over 300 clients.
An Entrepreneur at heart, she is a successful Business Educator & Thought Leader in Australia. Her passion lies in helping Business Owners and Entrepreneurs, run their business 'the smart way', assisting them in creating Businesses & Projects that can fit in with the lifestyle they are after, rather than just working to pay the bills.
She is always aiming to 'work smarter not harder' and her followers benefit from her inspirational view on life and Business, mixing the two in a very creative way.   She has a fresh and vibrant approach to Business and writes, promotes, runs & presents her own Workshops and E-Courses & loves creating Resources that are smart, innovative & helpful.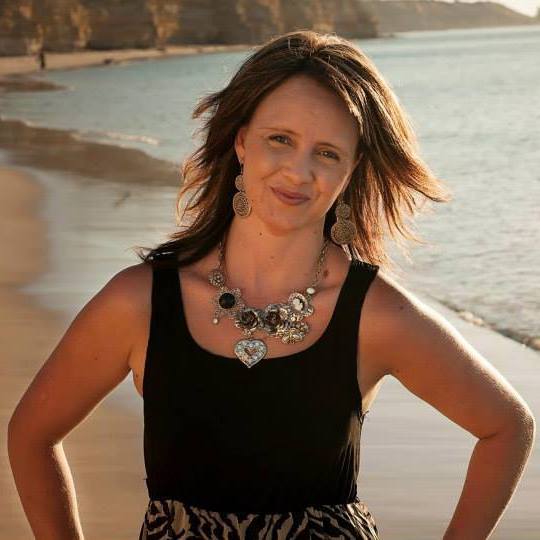 The Planner is available in 2 formats.
Downloadable PDF
Once payment has been received your Planner will be emailed to you within 24 hours.  All you need to do is print off and set it up in your chosen folder, then get busy.  You may want to go to Officeworks or other Printing Shop and get some extra copies printed of the Brainstorming or Project Sheets so you don't run out.
Digital Version  $16.95
Printed Planner 
For those who would just prefer that the Planner rock up in the Mail, Printed, Setup, and in a Folder Ready to go, then simply choose the Ready to Go option below.
The 5 Colourful Divider Sheets are printed on Glossy Card, receive 5 BONUS Colour A3 & 5 BONUS Colour A4 Brainstorming Sheets.  Postage included.  Please allow 3 – 7 Days for Delivery and ensure your Paypal account is updated with your current Postal Address.
Printed Version   $29.00
Multiple Copies 
Want Multiple Copies for your Clients, Teams, Staff or Business Groups?   You can purchase a Multiple Use License, and print off the required number on the Licence.  For information about the Multiple Use Licence, please email us at admin@marketmemarketing.com.  We recommend that you get your own copy first!
Contact us for Price
So, what are you waiting for?   Don't hesitate to get working strategically with your ideas.
Order by clicking on the link below!